Sylvia Mack, Ac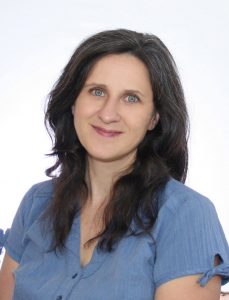 I graduated from College de Rosemont in 2016 after 3 years of fulltime studies with classes in both Chinese and Western medicine which included an internship in acudetox (treatment of addiction) at the Centre de réadaptation en dépendance de Montréal. I have developed a special interest in the treatment of addiction and trauma relief.
I also took classes in continuing education that focused on palliative care, treatment of emotional trauma and pregnancy and childbirth.
Since I graduated from college, I have been working at my own clinic in Lac-Mégantic, where I have been treating a wide variety of health problems. I also worked several months at Physiotherapie Universelle in Pointe-Claire, where I took care of patients referred by physicians to help with pain due to car or work accidents.
Originally from Germany, I'm fluent in English, French and German.
Member of the Ordre des Acupuncteurs du Quebec
Member of the Association of Acupuncturists of Quebec
Member of Acupuncturists without Borders
[1]- Institut universitaire du CIUSSS du Centre-Sud-de-l'Ile de Montréal.
Source: Association des acupuncteurs du Québec